This soft ginger granola, tastes reminiscent of gingersnaps and is made with rolled oats, pumpkin seeds, and ginger, and is sweetened with maple syrup and vanilla. An easy, healthy, portable breakfast or on-the-go snack.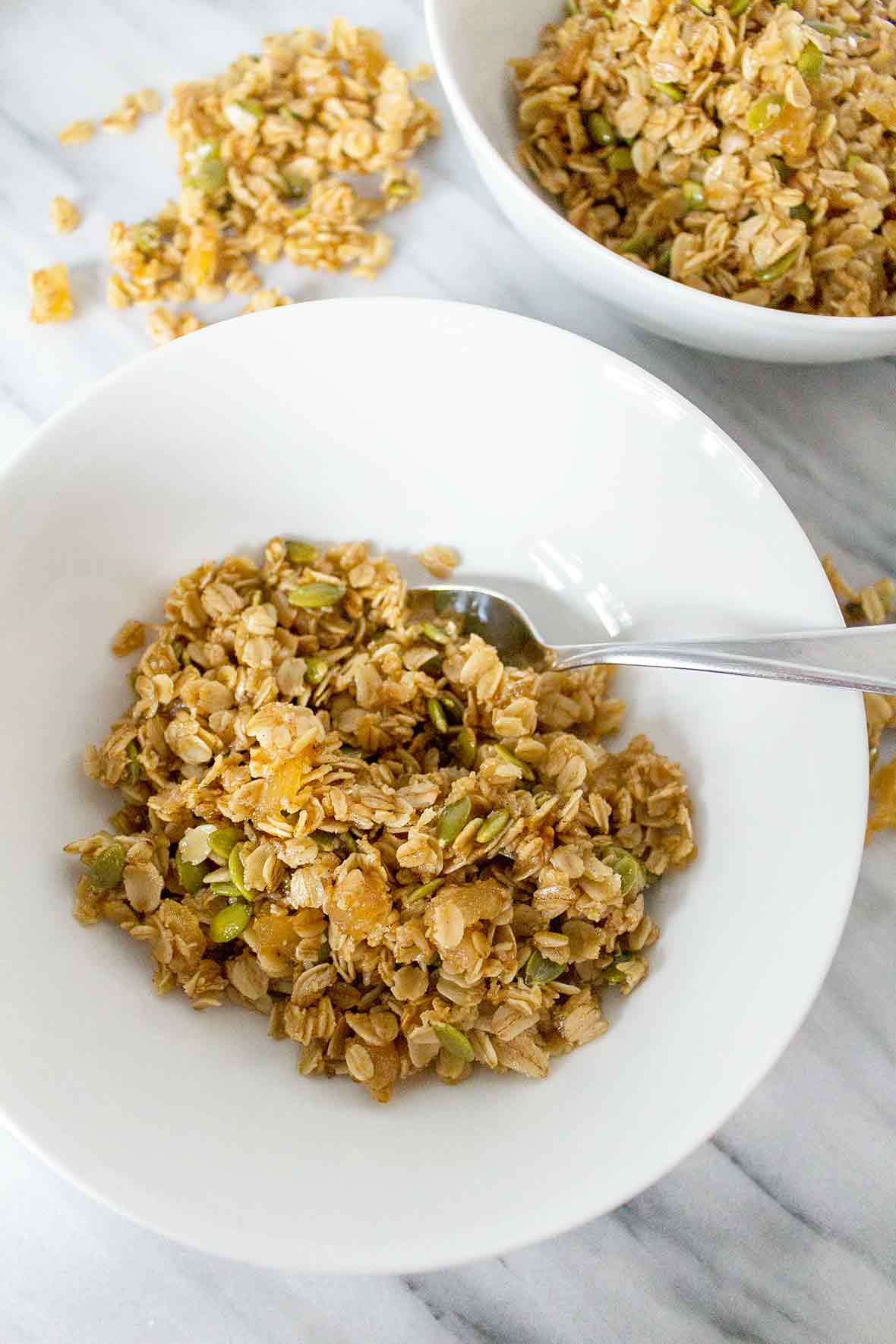 Gingersnap cookies. That's undeniably what you should expect, taste-wise, from this made-from-scratch soft ginger granola. The zip of ginger is gloriously tempered by the subtle sweetness of maple syrup and a touch of vanilla. And the soft texture of the granola is a welcome respite from those ubiquitous crunchy granolas. (Although if you prefer a little crunch in your clusters, no worries, just bake this granola a wee bit longer until crisp, golden, and irresistibly snackable.) Sprinkle clumps of perfectly spiced granola atop yogurt or ice cream or simply grab it on the go.–Jenny Howard
Soft Ginger Granola
Quick Glance
15 M
35 M

Makes about 3 cups
Print Recipe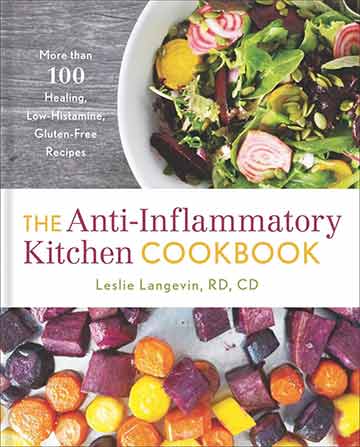 Ingredients
USMetric
1/4 cup extra-light olive oil, plus more for the baking dish

2 cups rolled oats

1/2 cup peeled and minced or grated ginger

1/4 cup raw pumpkin seeds

1/4 cup pure maple syrup, honey, or agave syrup

1/2 teaspoon vanilla extract

1/4 teaspoon salt
Directions
1. Preheat the oven to 350°F (175°C). Use a little oil to slick a 9-by-13-inch (23-by-33-cm) glass baking dish or a rimmed baking sheet.

2. In a large bowl or directly on the baking sheet, stir together the rolled oats, ginger, pumpkin seeds, maple syrup, vanilla, and salt. Drizzle with the oil and mix thoroughly. Spread the granola mixture evenly on the baking sheet.

3. Bake the granola mixture, stirring every 5 to 6 minutes, for about 20 minutes. If you want a spectacularly soft granola, don't let the granola become too golden in color before you remove it from the oven and transfer it to a clean, room-temperature baking sheet to cool. If you prefer a slightly crunchy granola, give the granola another 5 minutes or so, keeping in mind that it will continue to dry out and become crunchier as it cools, and let the granola come to room temperature in the baking dish or on the baking sheet. (You can freeze the granola in airtight containers or resealable freezer bags for up to 3 months.)
Soft Ginger Granola With Nuts and Fruit
This soft ginger granola recipe leaves the door wide open for personalization. So make it YOUR way. Maybe toss in a small handful of raw, unsalted nuts before baking or stir in some dried fruit right after the granola emerges from the oven. Yum, yeah?
source https://leitesculinaria.com/225291/recipes-soft-ginger-granola.html